Configuring Apple iPhone to use Apex Secure POP3 Email
POP3 email operates where all mail is downloaded from the server to your computer. This is mostly used when you only use one computer or device to check your email. If you want all of your mail left on the server, or check your email from multiple computers or devices (including Webmail), use our IMAP Email instructions for the iPhone instead.
Follow these steps to set up your iPhone to use your Apex email account:
1) Go to "Settings".

2) Go to "Mail".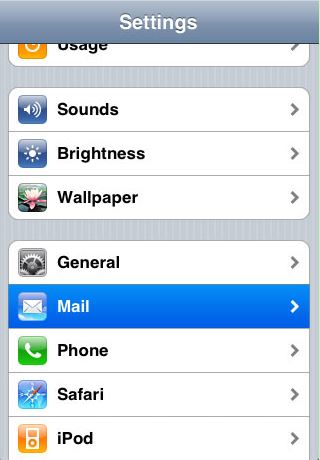 3) Under accounts, tap "Add Account".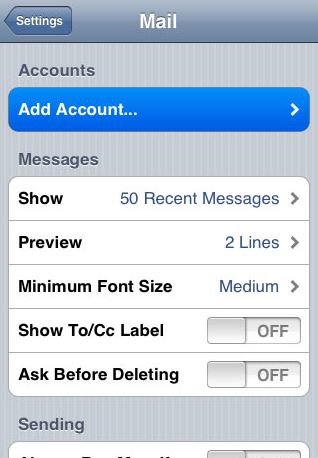 4) Choose "Other".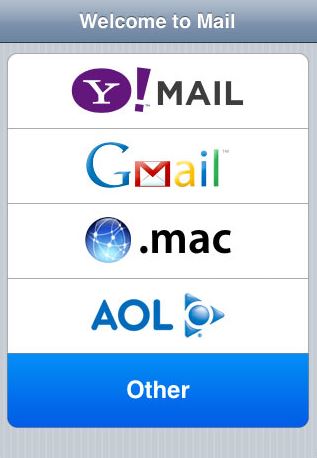 5) Tap "POP".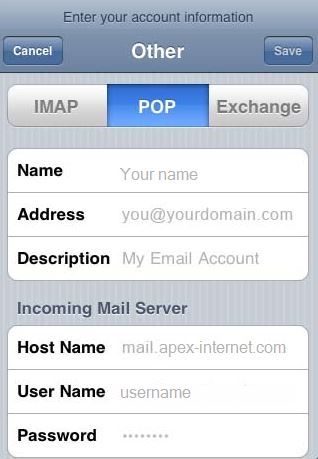 6) Enter your name, email address and password for the email account.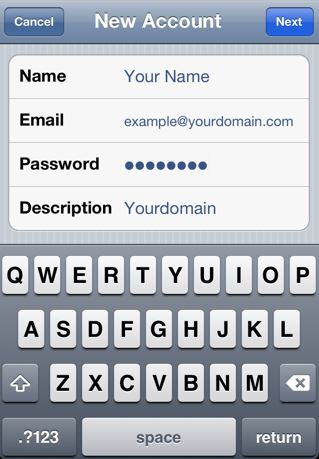 7) Scroll down and enter in the settings for "Incoming Mail Server" and "Outgoing Mail Server" as shown.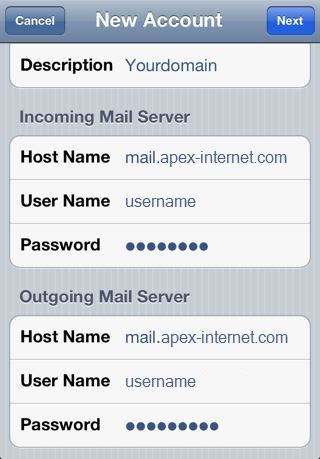 8) Tap Save to save your settings.
9) Go back in to "Settings".

10) Go to "Mail".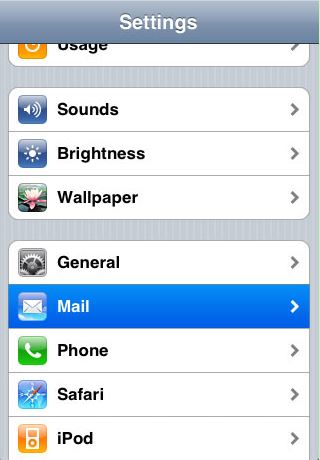 11) Tap on your email account in the list of accounts. Make sure "Auto-Check" is not less than 5 minutes.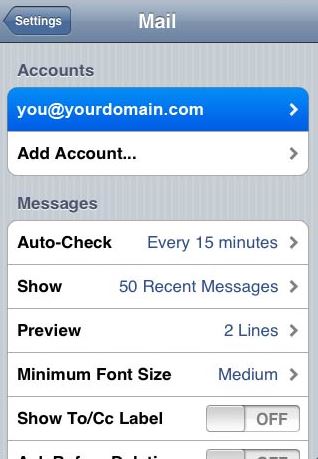 12) Tap on "Advanced".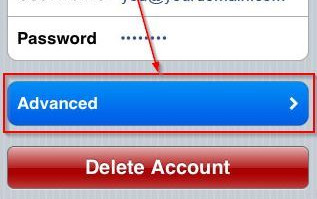 13) Under "Incoming Settings", set "Use SSL" to On. Make sure "Server Port" is set to 995.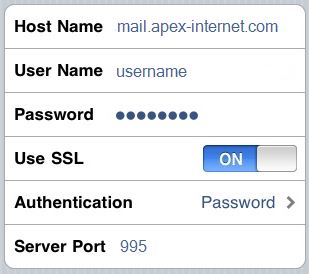 14) Scroll down to "Outgoing Settings". Make sure "Use SSL" is set to On. Make sure "Server Port" is set to 587.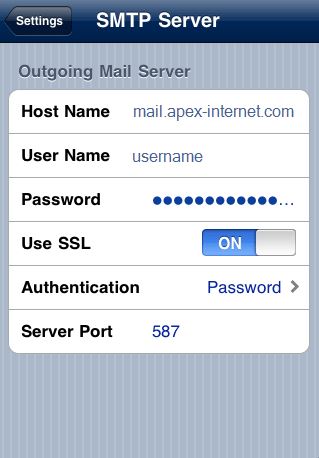 15) Tap on Save or Done to save your settings.
16) Setup is complete! You can now sent and receive your email on your iPhone or iPad device.